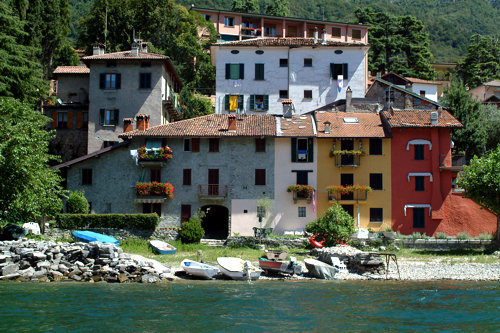 This commune consists of eleven villages scattered over a plateau area with vineyards, stretching from the shores of the lake at the foot of the Grigne and it is known, even to foreigners, tourist resort with a mild climate.
The population of Villa, in fact, during excavations, have been unearthed remains of Roman houses, furnishings and a mosaic floor from the first century A.D.
The villages located in the hills are built in the typical medieval structure, with narrow alleys between houses leaning against each other.

On the banks of the lake of considerable interest is Castello, the ancient fortress on a small peninsula where you can enjoy the view of the Bellagio promontory, is currently converted into dwelling houses with gardens and orchards in the lake, supported by high walls.
It certainly was a small bulwark in which you could play an independent life even if restricted Lierna, with its two beaches (the White and the Black Riva Riva), it is a summer resort center greatly appreciated.