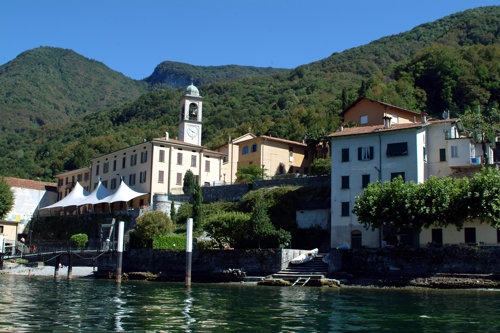 The territory of the town of Lezzeno stretches for seven kilometers along the shore of the lake, has a very particular Romanesque appearance, due to the unusual geographical position of the sun in winter and devoid of the summer moon. Every year it organizes a sports event, the Regatalonga, which also includes the traditional -Lucie-. Home to many famous sites and water for the production of wire and wire mesh.


Cave of Carpe - Sassi Grosgalli
Very interesting tour for lovers of geology, this cave, also called Cave of Bulberi or Blue Grotto, can be reached by boat and is famous for the color effects that arouses you the sunlight.
It opens at the water's edge near the Grosgalli Sassi (name of Celtic origin), fascinating cliffs with sheer cliffs on the lake.